Basic Info
Model No.: Plant growth lamp
Product Description
Folding octopus plant growth lamp

Product model: PD-GD-L08
Size: 110*110*10cm
Actual W number: 640W
LED brand: Li Deda lamp beads
Number of lamp beads: 3480pcs
LED: Life: 50000 hours or more
Spectrum: full spectrum
Driven by: MEAN WELL, Taiwan
Weight: 13.5kg
Service life: 5 yearsLED efficiency: 2.42 umol/J
PPFD: 1548μmol/s PF: 0.95
Color temperature: 3000K/5000K/
Wavelength: IR740NM/660NM
IP rating: IP65
Warranty: 5 years

Material composition
1. Aluminum shell, aluminum substrate, LED lamp beads, Mingwei Power Supply, waterproof connector, wire, dimmer, sling, manual, packing box

Heat dissipation structure
Adopt all-aluminum heat dissipation structure, good heat dissipation effect

Packing specification
1. PD-ZD-LO8: Packing size: 1500*655*130MM
2. PD-GD-LO8: Packing size: 1060*430*190MM

-★-Comply with CE and ROHS certification requirements
-★-Compared with traditional lighting fixtures, it saves about 80% of the electric energy, with significant economic benefits
-★-High-power LED, professional heat dissipation solution
-★-Provide various wavelengths of light needed for plant growth and promote plant growth and flowering
-★-Temperature rise 15 degrees Celsius, mild sunlight, direct sunlight on plants
-★-Service life is more than 30,000 hours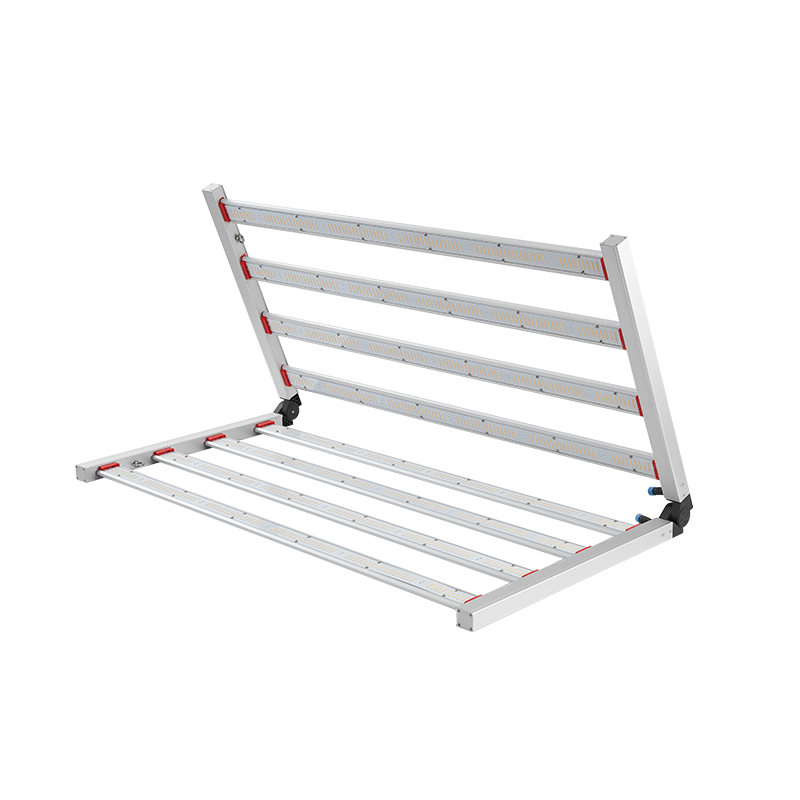 Application of LED in plant cultivation
Light environment is one of the important physical environmental factors indispensable for plant growth and development High-power LED lamp beads. Through light quality regulation, controlling plant morphology is an important technology in the field of facility cultivation. As a fourth-generation new type of lighting source, LED has many characteristics that are different from other electric light sources, as shown in Table (1), which also makes it the first choice for energy-saving and environmentally-friendly light sources High-power infrared lamp beads. The LED used in the field of plant cultivation also exhibits the following characteristics.The wavelength type is rich, which coincides with the spectral range of plant photosynthesis and light morphology, and the spectral wave width is narrow at half width High-power purple lamp beads. The wavelength of light irradiates the crops in a balanced manner, which can not only adjust the flowering and fruiting of the crops, but also control the plant height and the nutrient formation of the plants. The system generates less heat and occupies a small space. Miniaturization of the production space, in addition, its strong durability also reduces operating costs. Because of these remarkable features, LEDs are very suitable for plant cultivation in a controlled facility environment, such as plant tissue culture, facility gardening and factory seedlings, and aerospace ecological life support systems High-power LED.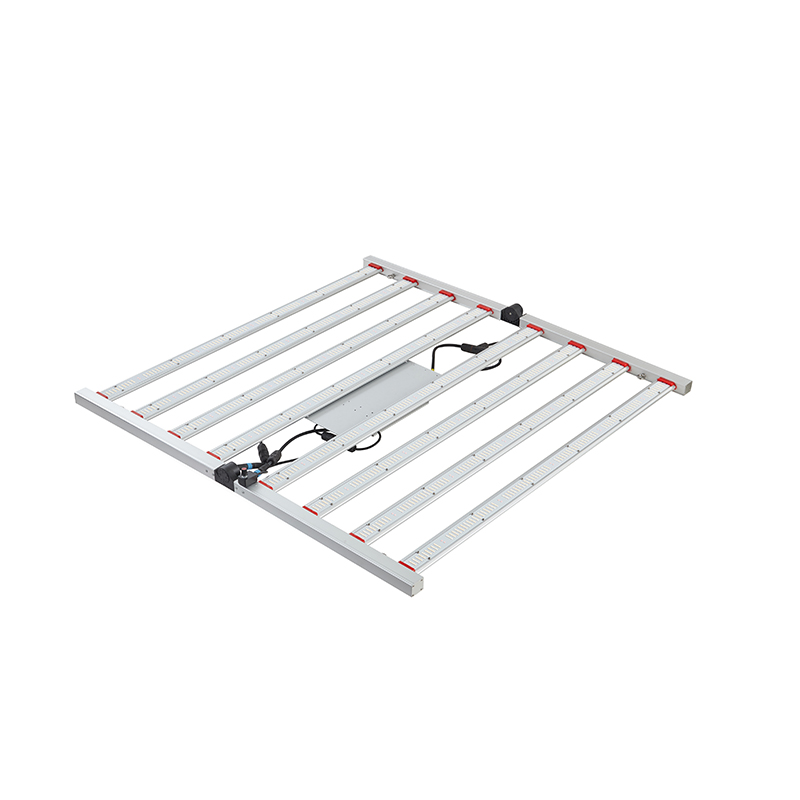 2. Research on the application of LEDs to plant facility cultivation. In the past ten years, the area of facility horticulture in my country has developed rapidly, and the light environment control lighting technology for plant growth has attracted attention. Facility horticulture lighting technology is mainly used in two aspects: first, as supplementary lighting for plant photosynthesis when the amount of sunshine is small or short in sunshine time. Second, as the induction lighting for plant photoperiod and light morphology.

2.1 Research on LED as supplementary lighting for plant photosynthesis. Traditional artificial light sources generate too much heat. If LED supplementary lighting and hydroponic systems are used, air can be recycled, excessive heat and water can be removed, and electricity can be efficiently used. The land is transformed into effective photosynthetic radiation, and finally into plant matter. Studies have shown that the growth rate and photosynthetic rate of lettuce using LED lighting are increased by more than 20%. It is feasible to use LEDs in plant factories. Studies have found that compared with fluorescent lamps, mixed-wavelength LED light sources can significantly promote the growth and development of spinach, radish, and lettuce. Improved morphological indicators can maximize the bioaccumulation of sugar beets, the most significant accumulation of betanin in hair roots, and the highest sugar production in hair roots.
Divide and accumulate starch. Compared with the Metal Halide Lamp, the anatomical morphology of the stems and leaves of the pepper and perilla plants grown under the LED with the corresponding wavelength changed significantly. As the optical density increases, the photosynthetic rate of the plants increases. LEDs with multiple wavelengths can increase the number of stomata in marigold and sage plants.

2.2 LED as a plant's photoperiod and light morphology, LEDs with specific wavelengths can influence the flowering time and quality of plants. Flower response regulates the length and flowering period of the pedicel, which is conducive to the production and marketing of cut flowers. It can be seen that the flowering and subsequent growth of plants can be regulated by LED regulation.

2.3 The application of LEDs in the research of aerospace ecological life support system. The establishment of a Controlled Ecological Life Support System (CELSS) is the fundamental way to solve the problem of long-term manned space life support. The cultivation of higher plants is an important component of CELSS. One of the keys is lighting. . Based on the special requirements of the space environment, the light source used in the cultivation of higher plants in space must have high luminous efficiency, the output light wave is suitable for plant photosynthesis and morphogenesis, small size, light weight, long life, high safety and reliability records, and no environmental pollution Features. Compared with other light sources such as cool white fluorescent lamps, high-pressure sodium lamps and metal halide lamps, LEDs are more effective in converting light energy into photosynthetically effective radiation. In addition, it has the characteristics of long life, small size, light weight and solid state, so in recent years It is highly valued in ground and space plant cultivation. Studies have shown that LED lighting systems can provide lighting with uniform spectral energy distribution, and the efficiency of converting electrical energy into light required by plants is more than 520 times that of metal halide lamps.
Dongguan XINYUDA Technology Co., Ltd.
Dongguan XINYUDA Technology Co., Ltd. was established in Hong Kong by Hong Kong Konlida International Group Co., Ltd. in the 1990s, focusing on LED R&D and investment. After more than ten years of experience, it has grown stronger and established Dongguan XIGE Electronics Co., Ltd. as the production and sales base in mainland factories in 2009. It has formed a good enterprise management mode, accumulated good customer reputation, served middle and high-end customers around the world, set up a sales center to upgrade the brand image to meet market demand, and created a new brand (XINYUDA). It is a high-tech electronic semiconductor component manufacturer, composed of a group of people with many years of industry experience. The company is located in a modern city full of vitality - Tangxia Town, Dongguan City, with the name of golf town.
The company provides a product line with complete specifications from the development of led optoelectronic components to the EPC of finished products. The products include LED lamp beads, high-power LED lamp beads, patch LED lamp beads, in-line LED lamp beads, COB LED lamp beads, led infrared emission tubes, led infrared receiver heads, etc. The series of products cover the entire LED component product line.
And some finished lamps. LED lighting. Plant lights, traffic lights. Solar lamp Coal mine lamp. It has a wide variety of products. We always adhere to the people-oriented management concept, with the purpose of "focusing on effectiveness, innovation and quality", to create a good atmosphere of unity, cooperation and forge ahead.
The leaders of the company have rich industrial technical ability and management experience, and the main body of the company is composed of young people who have a fighting spirit and are brave in innovation. With the joint efforts of all employees of the company, while providing customers with all-round services, the company has also established a good corporate image. The company is developing rapidly and has achieved broader development.
Company Name: Dongguan XINYUDA Technology Co., Ltd.
Representative: Mr Huang
Product/Service: SMD LED , In line LED , LED Light , LED Lamp , High Power LED , Solar Light
Capital (Million US $): 500,000RMB
Year Established: 2020
Total Annual Sales Volume (Million US $): US$1 Million - US$2.5 Million
Export Percentage: 11% - 20%
Total Annual Purchase Volume (Million US $): US$1 Million - US$2.5 Million
No. of Production Lines: 11
No. of R&D Staff: 5 -10 People
No. of QC Staff: Fewer than 5 People
OEM Services Provided: yes
Factory Size (Sq.meters): Below 1,000 square meters
Factory Location: Room 202, Building 4, No. 3, East Siheng Road, Lianhu, Tangxia Town, Dongguan City, Guangdong Province
Contact Person: Mr. Huang Yiyu
Tel: 0086-769-82616269